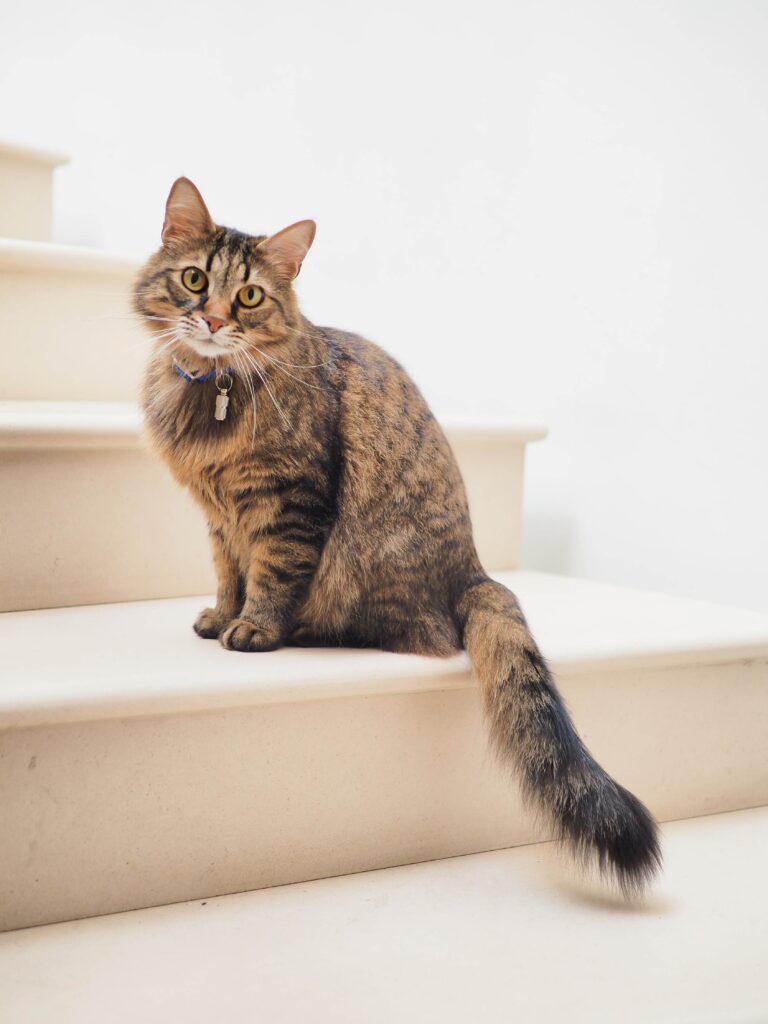 The old saying goes "you can't teach an old dog new tricks", but what about a cat? It's a common misconception that cats aren't trainable or that they're too independent to listen to their owners. Cats are extremely smart and clever, and many are eager to play and learn! Training a cat to do tricks is not only possible, but in some cases, pretty easy. Of course, it's best to start with something cats already do naturally: sitting! That's why the Cat Clinic at Cherry Hill is here with a few tips on how to train a cat to sit.
Train a Cat to Sit in 5 Easy Steps
Cats, like dogs, are typically pretty motivated by the promise of treats. So get a few treats ready and in just 5 easy steps, you should be able to train a cat to sit in no time!
When your cat sits, at the same time, say "sit." If your cat is responsive to its name, you can say your cat's name first, then give the sit command.
Give your cat a treat when it sits and has heard you say the command, even if your cat did not intentionally sit because you said "sit." This is great positive reinforcement that your cat will begin to associate with the act of sitting as well as with the command "sit".
Praise your cat with words and pets as well as treats! The more positive reinforcement the better.
If your cat begins to grasp how to sit on command, it's great to introduce a hand motion, too, like holding your hand (with a treat) above its head. Your cat will look up at your hand and naturally be inclined to sit on its butt.
Train 2-3 times per day for several minutes. Repetition will help your cat learn what to do!
For More Tips on Training, Call the Cat Clinic at Cherry Hill!
Cats are smart animals who love to play, so training them can be fun for both you and your cat! If you've mastered how to train a cat to sit, then you can start moving on to other fun tricks, like high-five, shake, and even rolling over. The steps offered above work great for any tricks you want to teach your cat, but for more awesome training tips, or if you have questions about behavioral training, contact the experts at the Cat Clinic at Cherry Hill! You can call us at 856-662-2662 or check out our blog for more tips and tricks about living with cats!