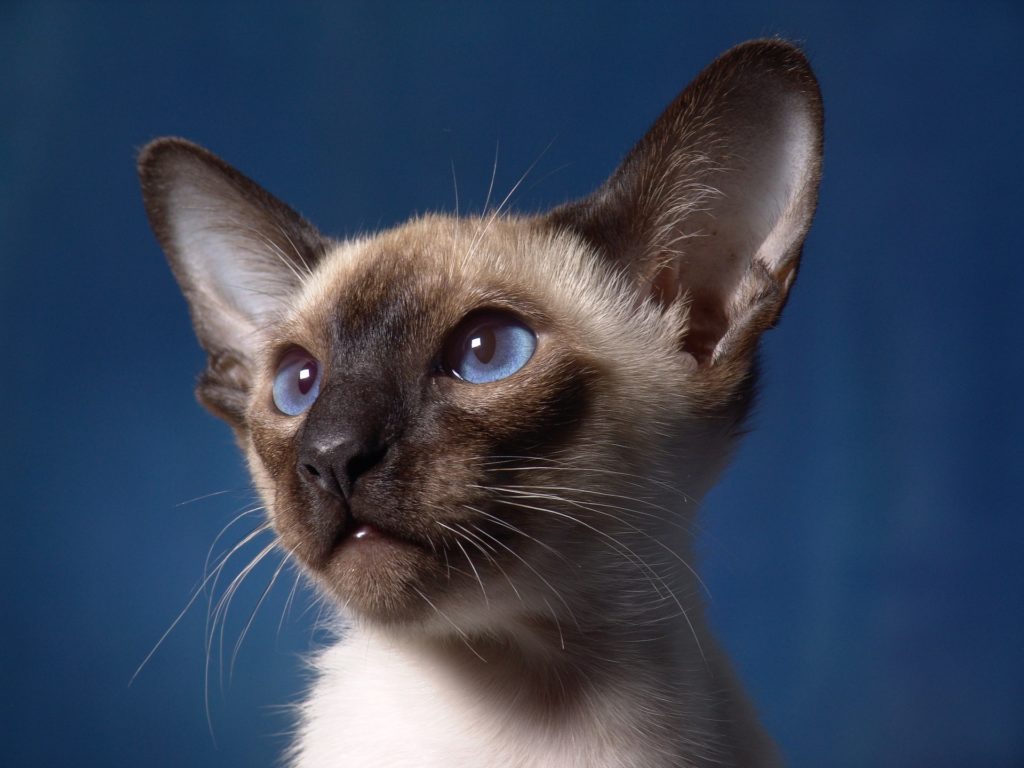 For a lot of people (particularly Disney fans), the first thing that comes to mind when they see a Siamese cat is the scene from Lady and the Tramp in which the twin cats, Si and Am, wreak havoc in the house. Don't let those two mischievous characters sway your opinion of this beautiful breed! Those who own or have owned Siamese cats know that they are sociable, affectionate, and fantastic companions. We at the Cat Clinic at Cherry Hill have had some patients of this particular breed at our office, and we can attest that they are stunning beauties with a lot of personality! Read on to learn a few things you might not have known about Siamese cats.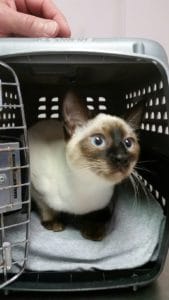 There are actually two types of this breed: the show cats, and the traditional Siamese cats. How do they differ? The show variety have triangular or "wedge"-shaped heads with very large ears. They also have longer, more lithe bodies than traditional Siamese cats, which tend to be more compact with rounder, less angular heads. Both varieties, however, are known for their gorgeous and expressive clear blue eyes.
Thailand is their country of origin. For those who know their history, Thailand was originally known as Siam–hence the meaning behind "Siamese" cats. Long ago, these eye-catching kitties were favored by royalty and could often be found in temples and palaces. The very first "dignitary" of the breed arrived in the United States in the year 1878.
They like to make their voices heard. Siamese cats have the well-earned reputation of being very vocal! If you have one of your own, you're probably nodding your head in agreement at this statement. These chatty cats will "talk" at any occasion, whether it's at mealtimes or when they're looking for some attention from their preoccupied human. And they will want your undivided attention! Siamese cats are quite social and sometimes described as needy or clingy.
Beauties with brains: Highly intelligent and quick to learn tricks, Siamese cats are surprisingly trainable and can even be taught to walk on a leash. Because of their sharp minds, these fast-learning felines relish mental stimulation and physical challenges. Provide them with interactive toys and make room in your schedule for daily playtime to keep your cat fit–and to prevent him from becoming bored or destructive.
A Cat Veterinarian For All Breeds
There's no denying that the Siamese is a beautiful and fascinating breed. We're here to make sure that cats of all breeds are kept in the best of health, so if your four-legged friend could use our medical services, give the friendly professionals at the Cat Clinic at Cherry Hill a call at (856) 662-2662! You can also take a look at where we are located and come on in to see the office and make an appointment.