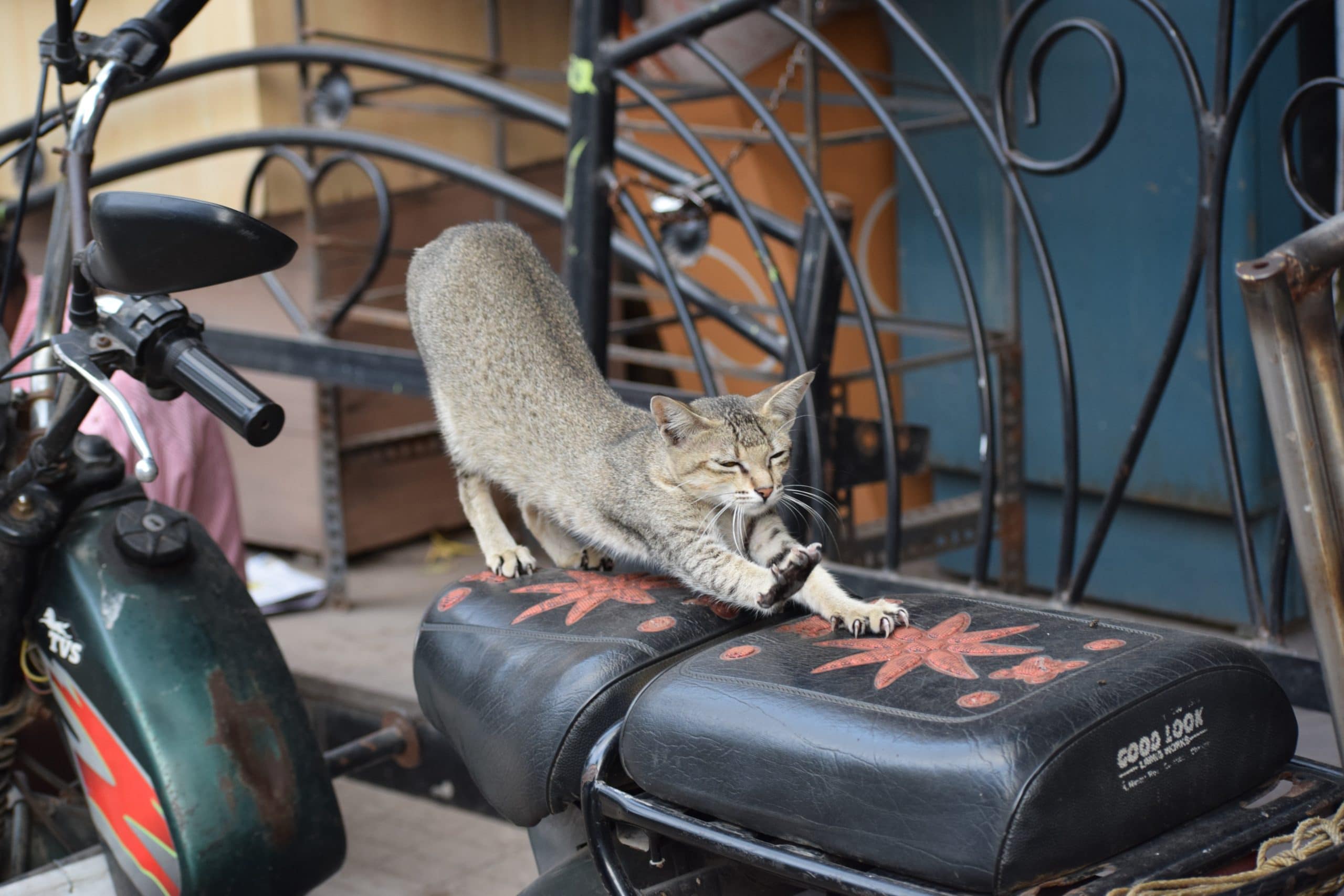 Why Your Cat is Scratching Your Furniture
All cat owners have been there: you just bought your cat the newest, coolest, and most scratchable cat tree there is to offer. And yet, your cat continues to sink her claws into the couch. You've given your kitty every kind of toy and scratching tool to make this stop, yet you're still wondering "why does my cat keep scratching everything"? It's an age-old problem. So why do cats keep scratching everything? There are a few reasons your cat keeps scratching:
The most obvious reason your cat keeps scratching is because they're trying to remove the outer layer of their claws. Maybe they're too sharp and the outer layer is likely dead.
Your cat is expending energy. Your cat doesn't necessarily know the difference between toy and furniture. It's all a jungle gym to your cat, a place to play and hunt. And boy does your office chair sure look like a fun tree to climb.
Marking their territory. Cats can often scratch something to mark their territory. Their scratches don't just leave a visible mark; they also leave a scent behind.
How To Stop Your Cats from Scratching Everything
So now you have the answer to "why does my cat keep scratching everything." Next: how do you stop it? It is possible to train your cat to scratch things she's supposed to scratch.
Cats will often choose things to scratch dependent on placement. If possible, try not to hide the scratching posts and cat trees in the corner of the room. Your cat might be choosing your couch because it's the center of attention. Cats are also likely to choose objects right in an entrance to a room, especially if they're marking their territory. That's why your cat often scratches the doorjamb, even when the door is open.
To begin, try detering your cat from scratching things you don't want her to scratch by putting gentle sticky tape or sandpaper on them. Your cat won't like the texture. You can also put an unfavorable odor on the objects with cotton balls. You can buy these at most pet stores.
To help your cat get used to scratching something acceptable, put it at the same height they usually scratch and place it near an object they tend to scratch. So if your cat is scratching the back of the couch, put your scratching posts near the back of the couch and ensure it's at a about the same height your cat typically scratches. Once your cat is used to the new scratching post or tree, you can start to move it away little by little, but it's often best to keep it in a close spot. You don't want your cat to return to old habits.
Cat Still Scratching?
If your cat continues to scratch, there might be a deeper health or behavior issue with your kitty. It's best to talk to your vet. The Cat Clinic at Cherry Hill can help you understand why your cat keeps scratching. Give us a call at 856-662-2662 to schedule an appointment or to speak with a vet on why your cat might continue to scratch.