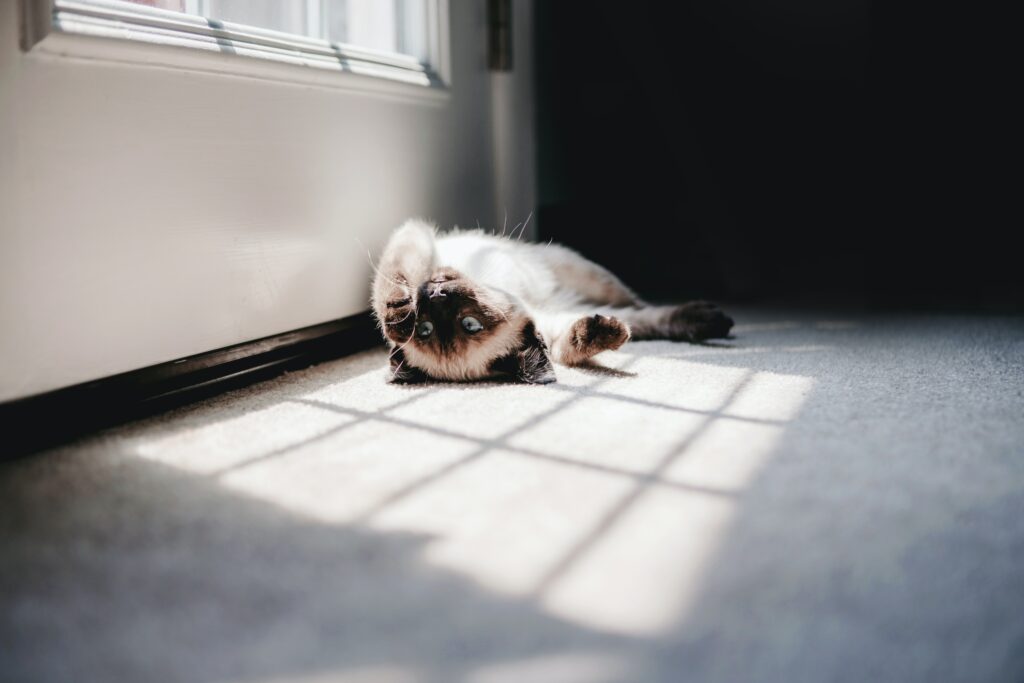 Summer is Almost Here – Keep Your Cat Cool!
If you have kitties, then you know cats love to be warm. Their favorite activity is taking a lazy cat nap in a sunny spot. However, like most household pets, overheating is a huge problem for cats! Hot weather is dangerous for a cat just like it would be for a dog or even a human. That's why the Cat Clinic at Cherry Hill has compiled some important tips on how to keep cats cool during the summer!
Keep Your Kitty Cool During the Summer
If you have air conditioning, keeping your cat cool is no sweat! But for those without, here are some hot tips on how to keep cats cool during the summer:
Cooling mats – most pet stores have a wide variety of options when it comes to cooling mats! However, if you're on a budget, ice packs or even frozen packs of vegetables can do in a pinch! Just make sure to wrap them in a towel before placing in your cat's bed or favorite cuddling spot.
Playtime – Yes, your cat can be cool even when running around! Ice cubes are a great toy that your cat can chase across the floor to keep cool.
Ice treats – Recipes for kitty-friendly ice treats like this one are a healthy and cool snack your cat will love!
Make sure your cat has fresh water to stay hydrated
Provide shade for your cat if they go outside and watch for overheating and dry-skin, which can indicate sunburn
The Cat Clinic at Cherry Hill and Your Cool Cat
If you notice your cat is overheating this summer, don't wait; call the Cat Clinic at Cherry Hill. The Cat Clinic at Cherry Hill can provide you with all the information you need to keep your cat safe and happy during the hottest months of the summer. To schedule an appointment or to learn more about summer cat safety, call us at 856-662-2662. We are a full vet clinic exclusive to cats.