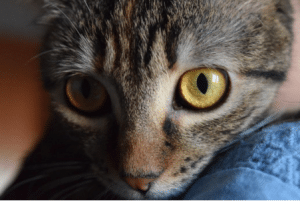 All cats have unique personalities and habits, but those who own them know that these four-legged companions share some defining characteristics: they maintain strict feeding schedules, they are meticulous in their grooming, daytime napping is taken very seriously, and they typically despise trips to the vet (unless they go to The Cat Clinic at Cherry Hill!). The process of corralling your kitty into his carrier, driving to the office while listening to screeching protests, and waiting in the lobby with an increasingly anxious patient is not a pleasant experience. Is there any way you can make it less unbearable for you and your cat? We have a few suggestions!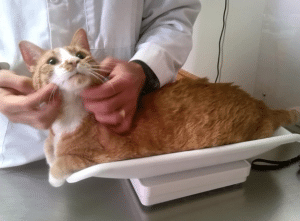 1. Handle with care. An examination at the veterinary clinic involves a good amount of handling as the doctor checks for signs of illness or injury. It's not a bad idea to get your cat accustomed to this kind of handling by frequently performing some brief checkups of your own at home! That way, your furry friend is not so spooked by the veterinarian's touch; plus, you are more likely to discover health problems in your pet when you are diligent in assessing his general well-being.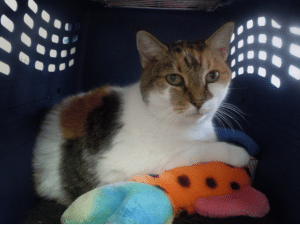 2. Get out of the house more often. Consider this: If you never bring your cat anywhere besides his occasional medical appointments, wouldn't it make sense that he will begin to associate the cat-carrier and car rides with trips to the vet? Get your pet used to the idea of getting in the carrier and traveling, and make sure it's a positive experience! Provide comfortable bedding, perhaps a favorite toy, and bring treats. Even if it's just a short ride through the neighborhood every now and then, it still takes the stress and negative emotions out of the transportation process.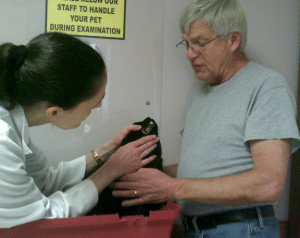 3. Modify your own behavior. An anxious owner is often accompanied by a similarly stressed out pet. Your cat will respond more favorably to soft, reassuring words and gentle stroking than to a loud voice and jerky, fast movements. Your highly experienced cat veterinarian already knows the proper method of soothing and handling your feline friend, so follow his or her lead by speaking in quiet tones and refraining from sudden movements. A calm atmosphere will do wonders for everyone's nerves!
As mentioned earlier, all cats are unique and have distinct personalities; not all of them will react in the same manner when it's time for a trip to the veterinarian. Try these tips and let us know if you notice any positive behavioral changes. Once you visit our practice, you are sure to find that the knowledgeable and caring staff at The Cat Clinic at Cherry Hill have years of experience in making anxious felines feel completely at ease! Our patients quickly learn that a checkup with Dr. McCauley or Dr. Knighton is nothing to fear.