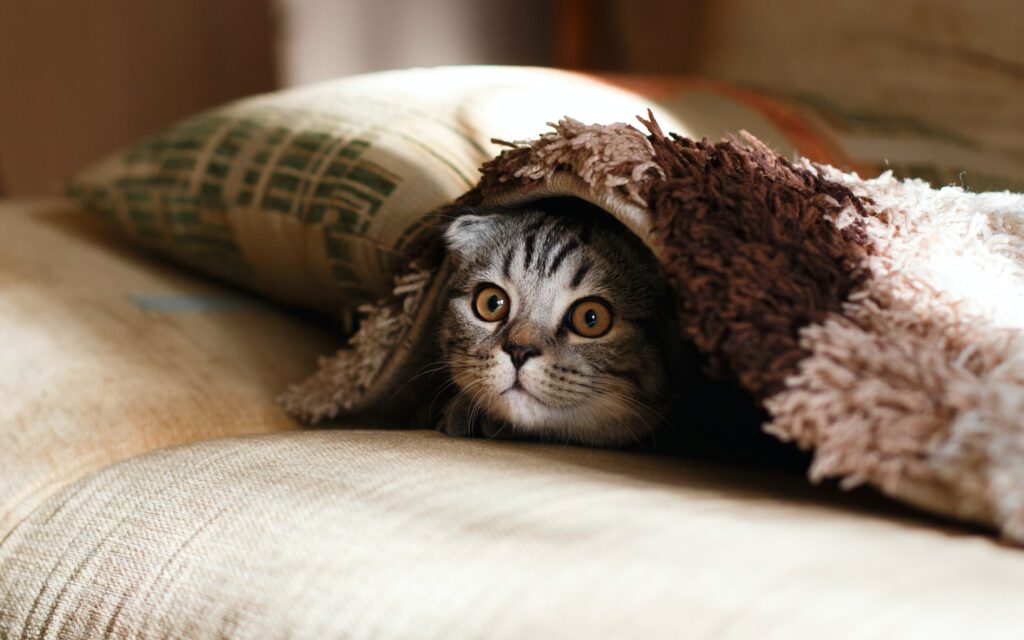 A Warm Kitty is a Happy Kitty
Halloween has come and gone, which means holiday season is upon us and it's starting to get chilly. If you've got a feline friend at home, you may be wondering how to keep your cat warm when the weather gets cold. Anyone who has cats knows that a warm kitty is a happy kitty, so what do you do when your cat's favorite sunny spots start to disappear this time of year? Not to worry! The Cat Clinic at Cherry Hill has some easy suggestions to make sure your kitty stays nice and toasty this holiday season.
Tips on How to Keep Your Cat Warm
Just because the weather is cold, doesn't mean your cat has to be! Check out these tips and tricks to keeping your cat nice and toasty:
Check your cat's usual haunts for drafts and breezes. If your cat likes windowsills, it's good to make sure the seal is nice and tight, so drafts don't slip in.
Rugs and shag carpets aren't just for decoration! If you have tiled or hardwood floors, try putting down some rugs. Your kitty's feet get cold on the floor just like you, so unless your cat has access to some fuzzy slippers, they've probably got cold toe beans.
Consider moving their beds off the floors. Heat rises, so the higher your cat's bed, the warmer they are.
Heating pads – they're not just for humans! Pet friendly heating pads exist, so check your local pet store. Your kitty will love cuddling up with a warm heating pad.
Be wary of candles, fires, and open flame. While these are great for keeping us warm, kitties are curious creatures who may get just a bit too close. You don't want sparks to fly on your cat, or for their long fur to accidentally brush against a flame.
Got Questions? Cat Clinic at Cherry Hill Has Answers
If you've still got questions on how to keep your cat warm during the cold weather, give the Cat Clinic at Cherry Hill a call at 856-662-2662. We're experts on cats and can help you determine what's safe and what isn't. And remember – cuddling with your cat is always a great way to keep warm!