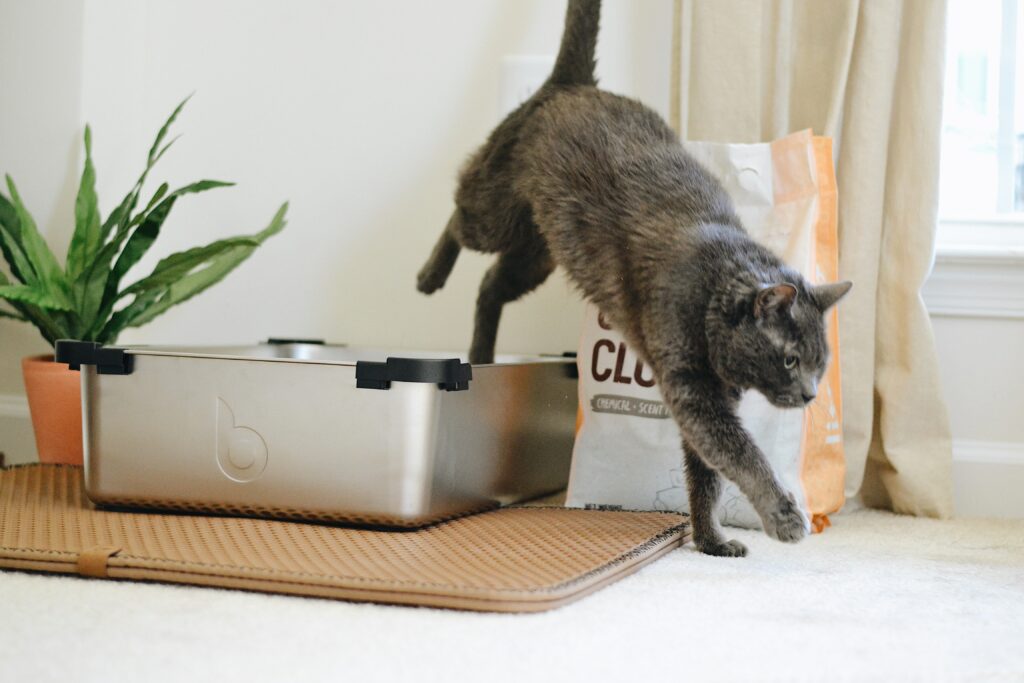 Cats are notorious for cleaning up after themselves after they go to the bathroom. Whether you have an indoor or an outdoor cat, you've probably witnessed them burying their poop at some point – either in the litter box or in the yard. So exactly why do cats bury their poop? The Cat Clinic at Cherry Hill has answers for curious minds.
4 Reasons Cats Might Bury Their Poop
There actually isn't just one reason a cat might want to hide the results of their trip to the bathroom. Here are 4 possible reasons cats might bury their poop:
Cats are territorial. Just like dogs, cats like to mark their territory. In the wild, cats might leave their poop to mark their territory, but when it comes to domesticated cats, burying their waste is a sign to anyone higher on the food chain that they aren't a threat. Burying their poop is a way to show other creatures that your cat is submissive to them.
To hide it from predators. In the wild (or for your outside cat), cats might bury their poop to hide it from predators so they aren't in danger. This is especially true for cats with babies. They don't want predators to know they have easy prey in their young litter of kitties.
It's in their genes. Even if you have a domesticated and indoor cat, these survival instincts aren't likely to go away. It's in kitty evolution and genetics to bury their poop, so if you see them digging in the litter box, you can chalk it up to instinct.
General cleanliness. It's no secret that cats are famously obsessed with cleanliness. Burying their poop is one way they keep everything tidy and smelling good to their sensitive noses.
Bathroom Problems? Call The Cat Clinic at Cherry Hill
If your cat is having trouble going to the bathroom or their typical bathroom behavior has fallen out of routine, this could be a sign your cat isn't feeling well. Cats are very particular about disposing of their waste, so if there is a change in their habits, don't hesitate to reach out to the Cat Clinic at Cherry Hill. Our cat experts and vets can help you understand exactly why cats bury their poop, or why they aren't. Give us a call at 856-662-2662. For more info on cat behavior and health, check out our blog!