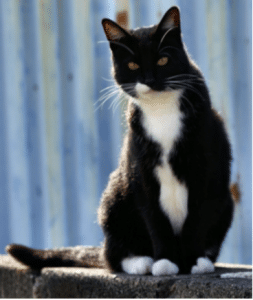 As we all know, cats are beautiful, captivating creatures that are a joy to own and observe. To celebrate their wonderful presence in our lives, we've compiled a list of 20 amazing facts about our feline companions! Did you know that…
1. Unlike humans, who have nine­-month pregnancies, a cat's gestation period is only nine weeks long.
2. Hold the dessert—cats are incapable of tasting sweetness in anything they eat.
3. Are you and your cat on the same brainwave? Get this: cats' brains are genetically more similar to a human's brain than a dog's brain.
4. A cat's field of vision does not include anything directly below the nose.
5. The "cat flap" door was invented by Sir Isaac Newton, the English mathematician who discovered gravity. We think we would have liked Mr. Newton.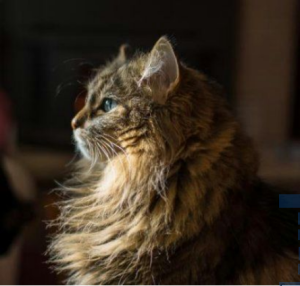 6. Cats typically sleep up to 16 hours per day. That's a lot of shut-­eye!
7. Able to leap tall countertops in a single bound…A cat can jump up to five times its own height!
8. A cat's nose is as unique as a human fingerprint. So would the police would "noseprint" a cat that got arrested?
9. The Maine Coon is the official state cat of—you guessed it—Maine.
10. Killing a cat in ancient Egypt was punishable by death.
11. Cats don't just close their eyes when they're tired; it could also mean they are content.
12. Ragdoll cats are named that for a reason; when lifted up, their muscles relax and they go limp.
13. A cat has 24 more bones than a human.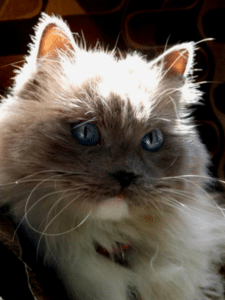 14. Talk about finicky eaters! Cats prefer their food to be at room temperature. Your kitty just might turn up his nose if the meal is too hot or too cold.
15. A cat spends roughly a third of its time awake grooming itself. Is this vanity, good hygiene, or a combination of both?
16. Though here in the U.S. they have the reputation of being bad luck, black cats are seen as good fortune in Australia and the United Kingdom.
17. Step lightly! Cats have 5 toes on their front paws and 4 toes on their hind paws.
18. An indoor cat can live 16 years or longer, while an outdoor cat's lifespan is only 3­5 years on average.
19. The scientific name for a hairball is "bezoar," though many of us just refer to it as "blech!"
20. Similar to human beings hugging or shaking hands, cats often greet each other by rubbing noses.
There you have it—twenty reasons for us to marvel at our unique and fascinating four­-legged friends. If you'd like to know more about your cat's behavior or if you're having concerns about his or her health, you can always contact your cat veterinarian here at The Cat Clinic at Cherry Hill. We'd be happy to help resolve the issue and provide the very best care for your furry family member!