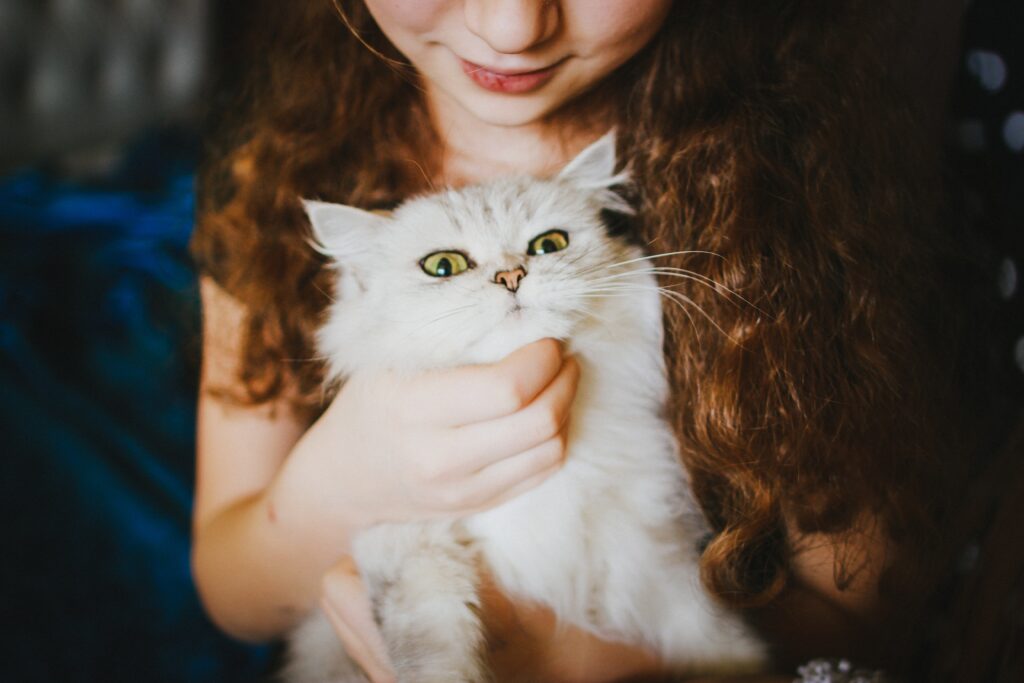 When you have kids, it's only a matter of time before they ask if they can have a pet. Whether you're an experienced pet owner or your household is currently pet-free, this question can leave you with a lot of doubts. You're thinking about space, money, if your kids are ready. It's a lot to consider. If you're trying to decide if you should let your kids have a pet, you're probably wondering "are cats good pets for kids?" The is answer is yes! However, there are a few things to consider before making your final decision, and the Cat Clinic at Cherry Hill is here to help.
Is a Cat the Right Pet for Your Kids?
There are a lot of stereotypes surrounding cats, but here are the facts to consider before deciding if cats are the best fit for your family:
Cats, like dogs, need love and affection. Some cats may be a little antisocial, but the truth is, most cats enjoy cuddling and hanging out with you in some aspect. But just like dogs, it depends on the cat! All animals have their own personalities, so it's a good idea to meet the animal before adopting.
Cats are a little lower maintenance than dogs. Cats do need you to play with them, feed them, and pay attention to them, however their litter box gives you a little more flexibility when it comes to leaving the house. If you're a busy bee, cats are a great pet.
Similarly, cleaning the litter box is a task that needs to be done regularly and can teach responsibility, which is a great lesson for kids to learn.
Some kids may be allergic to cats! So be sure you know what your family's tolerance for cats is when it comes to allergies.
Just like any pet, they require food, toys, treats, and regular trips to the vet. It's important to know if there's room in your budget to keep your cat happy and healthy!
Cats are Good Pets for Kids — Learn More Today!
There's a lot to consider before getting your kids a pet, and cats are great pets for kids, but if you're not quite sure yet, that's okay! Don't rush into your decision. If you'd like to talk one-on-one with a vet about what it takes to adopt a cat, call the Cat Clinic at Cherry Hill. We're happy to walk you through all the responsibilities of cat-ownership, as well as what it takes to keep them happy and healthy. Just give us a call at 856-662-2662! And don't forget! We often host or participate in adoption events for whenever you're ready to add a new friend to your family. You can also learn more about cat ownership by visiting our blog!