Schools are starting to let out and it's about to officially be summer vacation. You've got your swimsuit, sunscreen, and beach reads packed but wait! What about your furry friends? If you're not staying with a friend or at a pet-friendly hotel, bringing your cat on vacation probably isn't an option. While leaving your cat home alone might be tempting, we highly advise against it.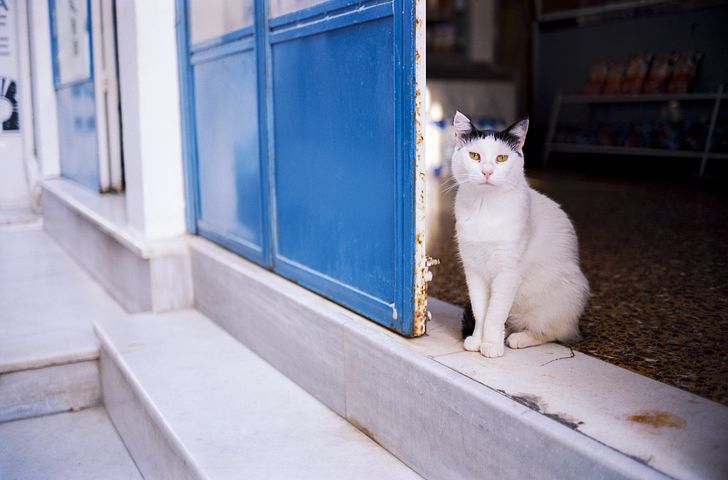 Why Can't I Leave My Cat Home Alone?
We get this question all the time. Your cat is so self-sufficient. They basically ignore you all day when you are home, so what does it matter if you leave them alone for a few days?
Emergencies
The last thing you want to think about is a disaster in your home while you're on vacation, but it's an important possibility to consider – especially when there is a pet at home. In the event of a fire, power outage, or other natural disaster, you want to be sure that your pet is safely evacuated and cared for in your absence.

Stress
You may think your pet doesn't notice you when you're there, but they actually do! When you leave for a long period of time – even just a long weekend – your pets notice your absence and the change in routine can be incredibly stressful! If you can't be with your pet, the comfort of a friend, neighbor, or pet sitter will help keep your pet company and make your vacation less stressful for them.
Destruction
Pets make messes. When left unsupervised, no toilet paper roll, shoe, or piece of furniture is safe from their mischief. Leaving your cat alone for an entire vacation gives them a lot of time to scratch, chew, and attempt to destroy the contents of your home.

What Should I Do with My Cat when I Go On Vacation?
We hope that by now you've decided leaving your cat home alone for vacation is a bad idea, but what should you do instead? If you're going on a short trip, or are having someone else watch your house, asking a friend or neighbor to look after your cat is a great option. For longer trips or if you don't have anybody available, professional pet sitters and boarding lodges are excellent ways to ensure your kitty is cared for while you're gone.
Need a recommendation? Want to check that your pet is in tip top shape before your summer vacay? The The Cat Clinic at Cherry Hill is here to help! Contact us by calling (856) 662-2662 and set up an appointment today! Our caring doctors are eager to meet you and your pet.