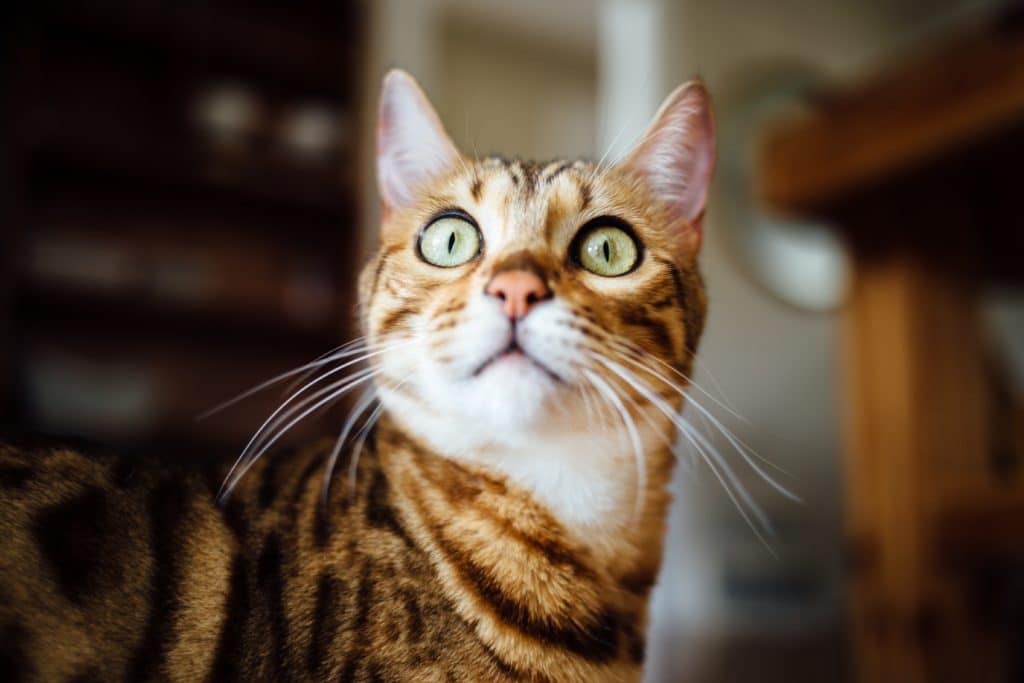 As a pet owner, you never want to see your furry companion frightened or unhappy. Cats bring us joy and comfort in our everyday lives, so we naturally want to provide the same for them. If you've noticed recurring symptoms of high stress in your cat, try to take note of any patterns in behavior–there may be an underlying cause! The experts at The Cat Clinic at Cherry Hill list a few ways you can tell your furry family member is on edge and reveal how to mitigate potential stressors.
Signs of An Anxious Cat
He is more vocal than usual:

Some kitties have spunkier personalities and enjoy letting their voices be heard; however, if you're finding that your feline friend is meowing more frequently and in a more distressed manner than he typically vocalizes, it may be an indication that something is amiss.

You're seeing neither hide nor hair of them: When you start to wonder if you only imagined ever owning a cat, it's time to hunt around the house and find where your pet is hiding. Occasionally wanting some space is totally normal for cats, but excessive isolation is a problem.
She has been "missing" the litterbox: Not only is this issue smelly and frustrating to clean up, it's concerning. Your cat isn't being lazy or forgetful of her training, there's something stressing her out–and since she can't talk, only her behavior can reflect that.
Increased aggression or irritability: When kitty is feeling nervous, the claws tend to come out. He may even try to bite, and this is when it's time to take a trip to your trusted Cherry Hill cat veterinarian to figure out what might be wrong with your pet.
How to Reduce Your Pet's Anxiety
Improve the living environment:

Your cat may not have enough physical and mental stimulation to keep her occupied in the house, and boredom can certainly lead to anxiety. Add some exciting elements to your home to change things up and let her have an outlet for that energy. We recommend cat trees, interactive toys, food puzzles, laser pointers, and other fun items. It will also help

keep your cat fit

!

Nix the noise:

Our feline friends have sensitive ears, which means they don't particularly enjoy when you have the music or television volume at full blast, or when your conversations with others are loud and boisterous. Does this mean your house should become as silent as a monastery? Not necessarily. Simply try to be more mindful of the level of noise you or your devices are emitting.

Consult the medical experts:

This is an obvious solution–if your pet is exhibiting the above signs of anxiety, it may be time to put kitty in the carrier and make a visit to our office for professional help.
It's our top priority to make sure your favorite feline is healthy and happy! That's why we offer consultations for behavioral issues. The experienced and caring doctors at The Cat Clinic at Cherry Hill are fully capable of identifying and addressing your beloved pet's anxiety problems. Contact the office today!