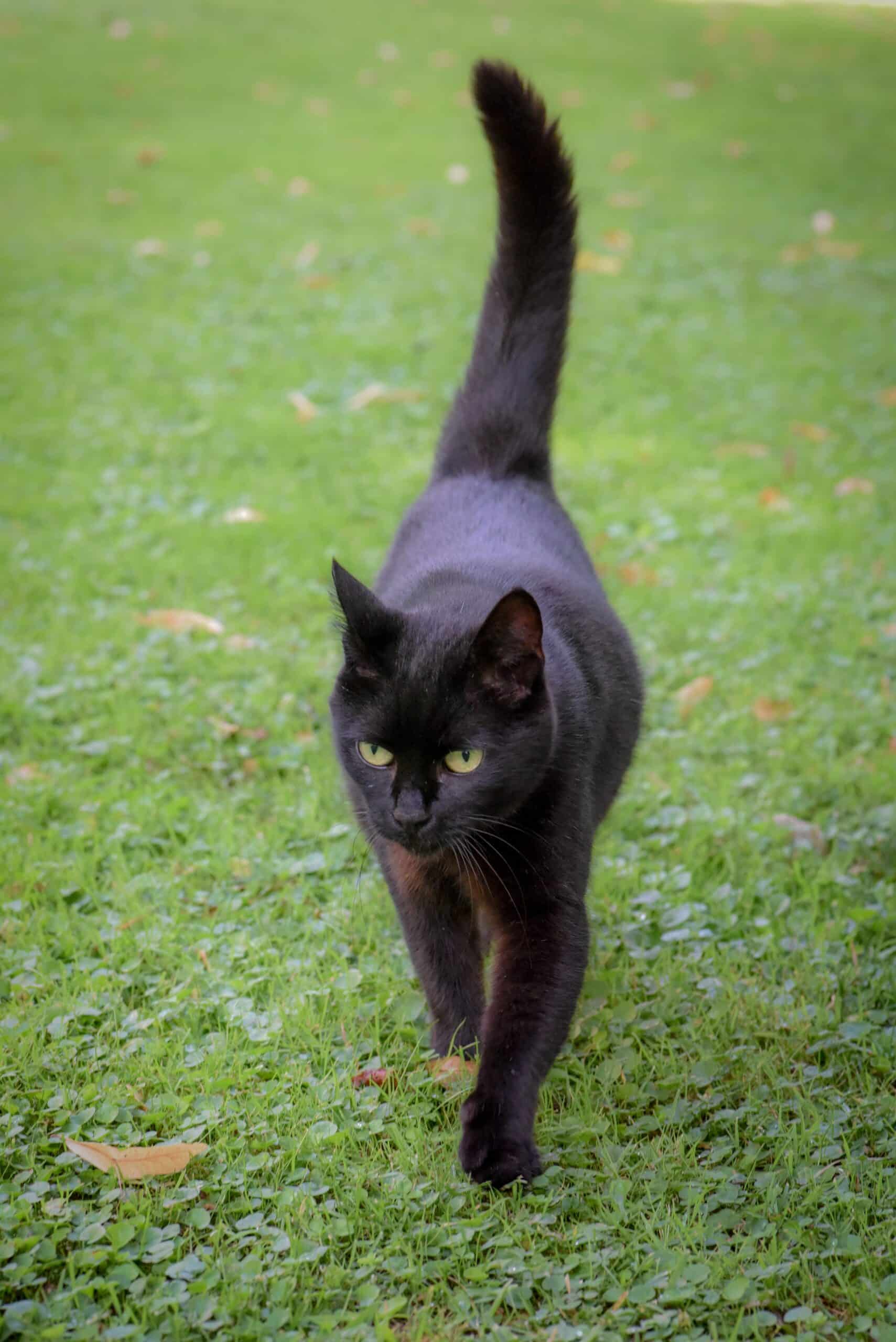 Reading animal behavior can sometimes be frustrating and confusing. If only our animals could speak! Cats, especially, can feel difficult to read. Dogs often offer a smile when they're pleased, and everyone knows that when they wag their tails, they're happy to see you! But what about cats? If you're searching "why do cats thump their tails?" then you're not alone! What exactly does it mean when a cat wags or thumps its tail? Is it a warning sign they're mad or a gesture of affection? The cat experts at the Cat Clinic at Cherry Hill are here to help!
4 Reasons Cats Thump or Wag Their Tails
The way a cat moves its tail is one of the most expressive signs a cat can give to you. But learning to read the different movements can be tricky! Luckily, we're here to help you assess why do cats thump their tail?
A big thump of the tail on the ground can mean your cat isn't really in the mood for whatever you're doing. Whether that's cuddles, playing, or petting it, your cat thumping its tail on the ground a few times is its way of saying "stop please!" It's best to just give your cat some space.
If your cat's tail is pointing upward and they seem to be waving it around in the air, then good news! Your cat is in a great mood! They're likely saying hello or feeing playful. This is a great time to play with your cat and give it some enrichment. They'll likely respond rather positively.
When your cat is laying down, if its tail is swishing on the ground instead of thumping like in the first example we gave, then your cat is probably content. Feel free to pet and cuddle your cat.
Lastly, if your cat's tail is twitching and vibrating in the air, then your cat is excited! Maybe you just opened a can of tuna and your kitty knows exactly what that means… a delicious meal! A vibrating tail is usually a very good sign, but careful! Your cat may be feeling super playful and ready to pounce…
For More Cat Behavior Tips Check out the Cat Clinic at Cherry Hill
Understanding cat behavior and training your cat can be difficult, but neither is impossible! At the Cat Clinic at Cherry Hill, we are cat experts who specialize in all things cat behavior and health. For more information on cat behavior, training, and other tips, you can check out our blog! And if you need a great cat veterinarian for a number of medical services, give us a call at 856-662-2662.