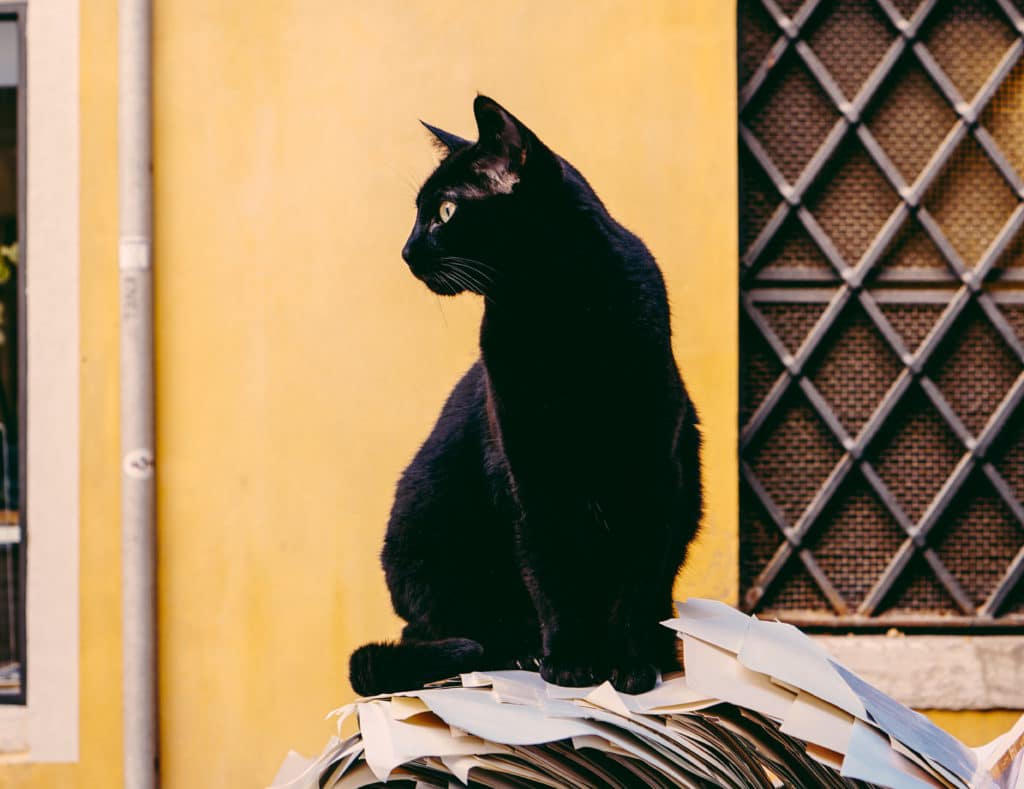 We are nearing the end of October and Halloween is practically upon us! In preparation for the holiday, many yards and homes are eerily decorated with artfully posed skeletons, oversized spiders, grinning Jack-o'-lanterns, and the classic "spooky" black cat. Whether in movies or decor, these foreboding felines are usually depicted with glowing yellow eyes and arched backs, fanged mouths open mid-hiss. Of course, their sinister or unlucky reputation is nothing more than superstitious folklore; yet black cats remain the least likely to get adopted in animal shelters.
Here at the Cat Clinic at Cherry Hill, we see kitties of all colors and patterns and we find them equally charming (though we have mentioned the reputed good-natured personalities of orange tabby cats!). Here are a few things you may not have known about black cats and how views of them have changed over time.
From Sacred to Satanic?
Long associated with witchcraft and devilry, black cats were (and often still are) targeted by people with violent intentions. In Ancient Egypt, however, these kitties were considered sacred and thought to bring prosperity to a home—to harm one was to risk being a target of violent consequences yourself! Those who hailed from England also had a more positive attitude toward the ebony-coated felines. Take one on board a sailing vessel and the ship would not only be mouse-free, it would bring its passengers to their destination safe and sound.
While Europeans may believe it is good luck to have a black cat cross your path, there are others who would argue the exact opposite. The belief that these particular felines were connected to evil beings started in the Middle Ages, which is why so many of them were cruelly hunted down and killed by many superstitious folk. Some firmly believed that they were witches in animal form! To this day, black cats are associated with witchcraft and are even sought after for use in Halloween rituals. Some animal shelters refuse to adopt out black cats this time of year to prevent the wrong people from getting their hands on them. We much prefer that these sleek, beautiful felines find good homes with loving owners—that's why it's important to dispel the false notions that they are evil or bad luck.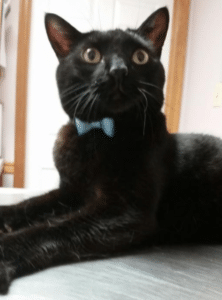 Black Cats Need Love Too
Anyone who has been to our office knows that we are indiscriminate in our love for feline friends. Kitties of all coat colors deserve the same level of affection and care, regardless of the superstitions attached to them. If you have a black cat at home, we encourage you to share photos on the Cat Clinic at Cherry Hill Facebook page! And remember to keep your four-legged companion healthy by keeping up with those biannual visits with the cat veterinarian Cherry Hill residents trust. We hope everyone has a fun and safe Halloween!