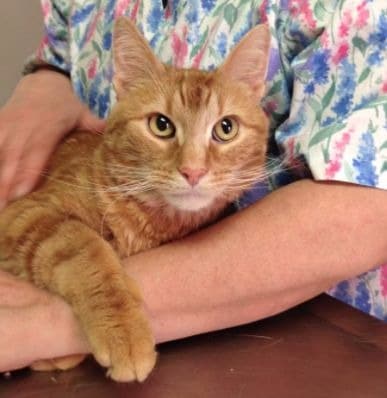 Whether they're accurate or not, reputations and stereotypes have a way of making people look at things differently. Collies are seen as protective, family-oriented dogs, thanks to Lassie; eagles are patriotic; black cats are associated with Halloween and are notorious for being "bad luck" (completely unfair and untrue). But have you heard the rumors surrounding orange cats? The orange tabby is not a specific breed of its own, but many who have had the pleasure of owning them insist that they are the most affectionate, sweet-natured cats out there. We at The Cat Clinic at Cherry Hill interact with such a variety of breeds and temperaments that we can't pick favorites, but it's worth taking a closer look at this trend!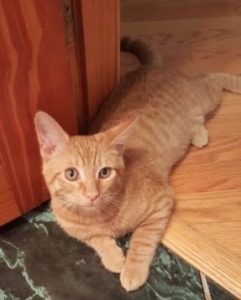 Lots to Love
The first notable trend with orange tabbies? Most of them are male–females make up only about 20 percent of these lovable felines! Regardless of the gender, these cats are renowned for being social, affectionate, and vocal. Owners report that their orange companions love to snuggle and are playful, friendly characters. If there is one obvious trend that no one can deny, it's that these "purrfect" specimens are beautiful to behold! The vibrant orange color of their coats and the striped, swirled, and spotted tabby patterns make them very pretty kitties indeed. It's no wonder that they are such a popular and beloved addition to the family!
Do you or your friends own orange tabbies? We'd love to hear about your experience with them! Let us know if you have found them to be as personable and quirky as their reputation suggests.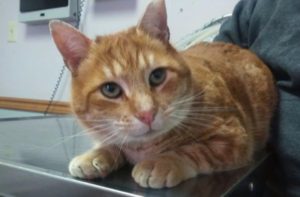 All Breeds Welcome at The Cat Clinic at Cherry Hill
Cats of all sizes, patterns, colors, and personalities are encouraged to come by for a visit here at the office! Your pet should go to the cat veterinarian twice per year to ensure a long, happy, healthy life. We offer an array of medical services for your furry family member, including:
Nutritional planning
Grooming
Management of chronic illnesses
Geriatric care for older cats
Dental care
Dermatological care
Treatment for gastrointestinal issues
If your kitty is healthy and thriving or feeling under the weather, bring him or her to see us at your earliest convenience. Contact our practice to schedule an appointment, or just come on by! We are located at 35 Haddonfield Road, Cherry Hill, New Jersey. Our friendly staff will make you and your cat feel welcome and can answer any questions or concerns you might have. We look forward to seeing you at the Cat Clinic at Cherry Hill!