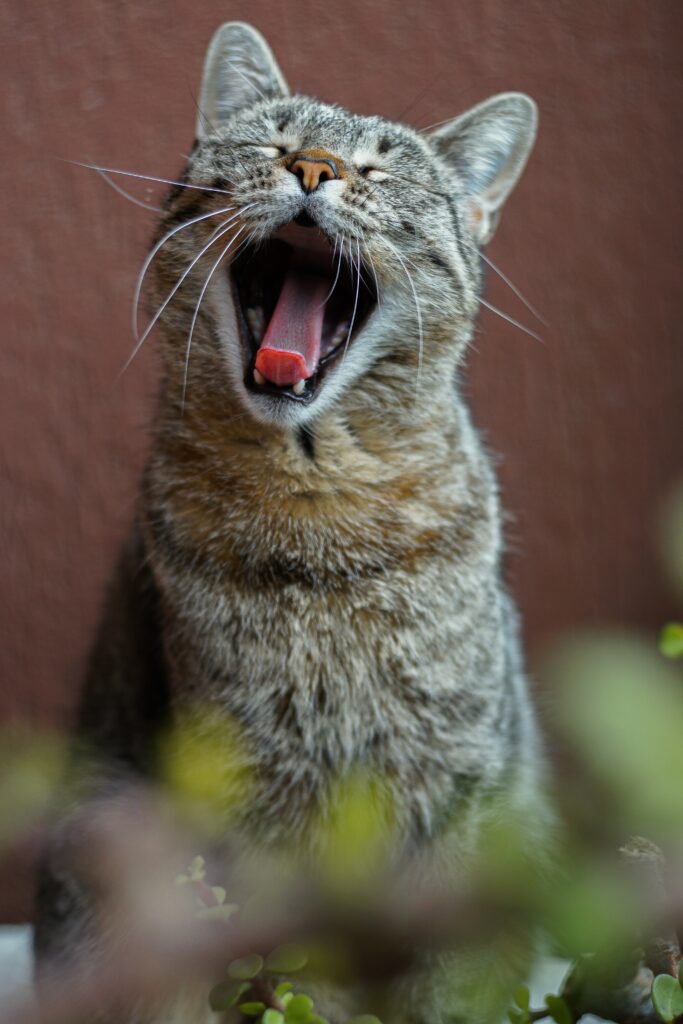 Cats and Dental Hygiene
If you have a kitty, you know cat breath can be pretty stinky. You're probably wondering "can I brush my cat's teeth?" The answer is yes! Just like humans, cats need proper dental hygiene to stay happy and healthy. Dental problems like gingivitis are quite common in cats, and similar to human health, poor dental hygiene can lead to other lasting health issues for your kitty. Fortunately, brushing your cat's teeth is a great way to prevent gum disease and other health issues.
How to Brush Your Cat's Teeth
Brushing your cat's teeth may not be the easiest thing in the world, but don't worry! The Cat Clinic at Cherry Hill is here with a few helpful tips to make it as painless for both you and your kitty as possible:
Make sure your cat is comfortable. Sit them in your lap or in one of their favorite places.
You will need: a special toothbrush and toothpaste. Toothbrushes and cat-friendly toothpaste can both be found at most pet stores. It's important that you never use human toothpaste or similar products like baking soda or mouthwash.
Especially the first time you brush their teeth, ease your cat into it by letting them sample the toothpaste. Put a little in their mouth so they can adjust to the taste. They may even lick it off your finger!
Brushing is a two-handed activity. Hold the toothbrush with one hand and with the other, gently lift your cat's lips so you have access to the teeth and their gums.
Just like with human tooth-brushing, use a gentle circular brushing motion on the teeth and gums. Do your best to get the back of their teeth and their upper molars and canines.
Finish up and give your cat a treat for a job well-done! We recommend treats that promote good dental hygiene. They're tasty and healthy.
The Cat Clinic at Cherry Hill and Your Kitty's Teeth
Brushing your cat's teeth is an important part of having a kitty. We recommend brushing every day or several times per week if possible. In addition to brushing your cat's teeth, it's important to make sure your cat has an annual professional tooth-cleaning and oral exam performed by a vet. This will keep their teeth, gums, and body healthy. If you have questions on brushing your cat's teeth or are ready to schedule an oral exam for your kitty, give the Cat Clinic at Cherry Hill a call at 856-662-2662. You can see all the medical services we provide to keep your kitty healthy and happy on our website!